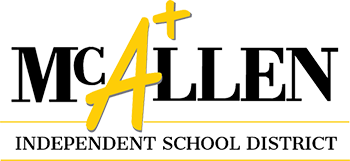 KOFE - McAllen Independent School District Registration Panel
In order to register with KOFE, you must be affiliated with KOFE - McAllen Independent School District.
As part of McAllen ISD's continued commitment to the well-being of its employees, indeed, our extended family, we now offer a new resource. Making sound financial decisions is of utmost importance and goes a long way toward the overall health of an individual. We are proud to offer this new educational resource as one of the complements to the physical and emotional Well-Being benefit programs already in place for you, such as Annual Wellness Screenings and access to the Employee Assistance Program.
McAllen ISD has partnered with KOFE to bring you online tools and resources to help you stay financially fit. On the Kofetime.com website you will find topics such as saving for college, retirement planning, buying a house and many more. Spending a few minutes a day to explore the interactive courses, webinars, and videos can help you learn more about techniques and tools that be very helpful in a financial decision. Take advantage of financial coaching that can help you feel more confident in your decisions and allow you to reach or exceed the financial goals you have set for yourself or your family. Click on the registration tab and begin today!
New user? Register here please.